1 tag
"If everyone is thinking alike, then somebody isn't thinking." – George S. Patton"
1 tag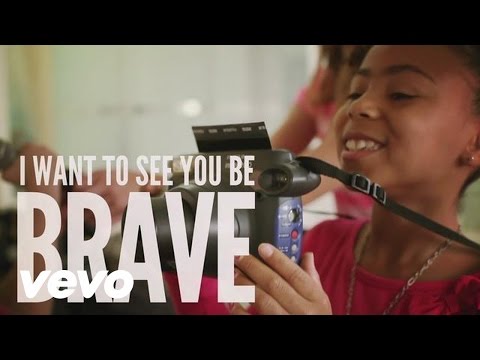 1 tag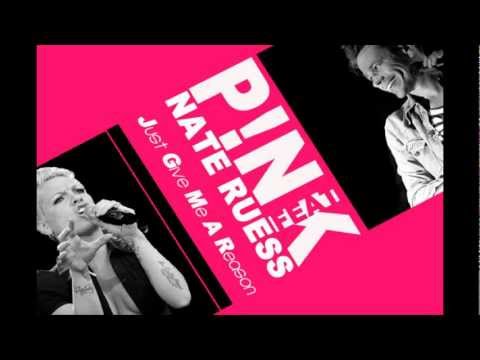 3 tags
Solitude
There seems to be a solitude theme in my tumblr feed at this moment in time. Different blogs have posted about it and I thought it would be interesting to note: "Knowing how to be solitary is central to the art of loving. When we can be alone, we can be with others without using them as a means of escape." ~ Bell Hooks and this: http://zenhabits.net/creative-habit/ and this:...
4 tags
Interview with childhood historian Paula Fass
Excellent interview; so many interesting points…from the history of children-parents dynamics, parenting styles, the role of grandparents in our children's lives, to the perception of our generation/ the next generation, etc etc… http://alumni.berkeley.edu/news/california-magazine/spring-2013-growing/kids-are-alright I can't decide which excerpt to share, but here's...
4 tags
Figuring things out
Reading many different, and sometimes conflicting, suggestions and advice actually leads to not making a decision. It's impossible. My brain can no longer logically process anymore pros and cons to make a decision, to the point where my mind finally lets go….and just simply be. It's as if my mind has resigned. "Whatever comes, I'll handle." It says. "No point...
1 tag
Rock-a-bye baby →
What a funny and interesting article. Good read: "She would beg desperately for milk, then hyperventilate at the breast, shaking her head from side to side with her mouth open, as if possessed by a boob goblin."
1 tag
5 tags
Teaching Tool →
I just came across this teaching tool. It looks really helpful and seems to address many of the concerns that I feel education technology does not solve. Technology should enhance education, not replace guidance, teaching, and in-person discussions. The recent explosion of online education is overwhelming, and it is hard to know which tools really help learning.
2 tags
Does education technology work? →
1 tag
2 tags
4 tags
The Big Three O
The other day, I was going in for a health screening as part of my employee health incentive program, and I was assigned to a young lady as my medical screener. She looked like a medical student, and perhaps she was doing this screening as part of her program.  Before she could do a blood test for me, I needed to fill out some paperwork. I filled out my name, work address, age, etc, and handed it...
"The best way to get along with people is not to expect them to be like you."
– Joyce Meyer (via onlinecounsellingcollege)
1 tag
What you can do in 2013 →
4 tags
Relieved
I'm really glad and relieved that Obama won. Even when CBS declared victory, I was still nervous that they called it too early for Ohio as the numbers were so close.  A couple of thoughts before and after the election: 1) I read an article a while ago that Steve Jobs predicted that Obama will only be a one-term president. Now, I have always admired Steve Jobs' vision, and it is because...
3 tags
A story
I have always loved this story: "Two monks were on a pilgrimage. One day, they came to a deep river. At the edge of the river, a young woman sat weeping because she was afraid to cross the river without help. She begged the two monks to help her. The younger monk turned his back. The members of their order were forbidden to touch a woman. But the older monk picked up the woman without a...
1 tag
Robert Reich: Memo to the President: Your Next... →
robertreich: To: POTUS From: Robert Reich RE: Upcoming debate Your passive performance in the last debate was damaging because it reenforced the Republican claim that you've been too passive in getting jobs back and in responding to terrorism abroad. That doesn't mean you have to "come out swinging"… hear hear!
1 tag
3 tags
clickety click click
Sometimes it takes so many clicks— from folder to subfolders and more subfolders—that I lost my train of thought in the middle of my clicks and forgot what I was looking for! Clicking into so many folders is like an uphill battle…. Must the document hide so deep inside the layers of folders? This might not apply to my workplace, since we have a specific way to organize our...
4 tags
How to Gain Control of your Emotions →
onlinecounsellingcollege: Controlling your emotions doesn't mean ignoring them. It means you recognize them and act on them when you deem it appropriate, not randomly and uncontrollably. 1. Know your emotions. There are a million different ways you can feel, but scientists have classified human emotions into…
3 tags
Robert Reich: The First Presidential Debate →
robertreich: In Wednesday night's debate, Romney won on style while Obama won on substance. Romney sounded as if he had conviction, which means he's either convinced himself that the lies he tells are true or he's a fabulous actor. But what struck me most was how much Obama allowed Romney to get away with:… I thought this is a very fair analysis and an interesting read. I hope Obama can...
4 tags
Censorship
Abridged and likely inaccurate version of World News this week Theme: Censorship Anti-muslim film caused widespread protests in the Middle East. Youtube—whether film or entire site (details details) is shut down in countries such as Libya, Saudi Arabia, Egypt, and I think now Pakistan too.  Which brings the question: will censorship of the Internetz be more widespread to appease the masses?...
3 tags
/facepalm
Frustrated moment of the work day: Seriously….read the email and look over the attachments, before asking me to send a file that I have already included in the email. Grrr. what a waste of time + seconds of panic thinking I missed something.
6 tags
Confessions of a Ramadan Rookie →
newyorker: I became [Muslim] nearly four years ago, not long before I was married. It's true that I likely never would have converted if my wife wasn't Muslim, but that doesn't mean that my conversion was merely symbolic. I wanted to join her life and her family, and since being Muslim is so central to who they are, that meant joining Islam. …This year, though, as July approached, I had...
2 tags
5 tags
Letter to my beloved
Dear Beloved, Things have been getting on your nerves lately, and I don't like seeing you frown and feel frustrated. You react strongly to other people's remarks about you, and you spend a lot of time reflecting— on yourself and/or others. I could only imagine what goes through your head. Why do you let little things get to you? Certainly some remarks are hurtful. You want...
5 tags
10 Things that can Wreck your Life →
onlinecounsellingcollege: 1. Not living in the moment. Always wishing you were somewhere else, doing something different with other people. 2. Blaming your problems on your past. Although the past affects us, it need not define us. We can choose, decide and act – and take control of our lives. Don't let the heartache from the past define who you become. 3. Running away from problems. It's crazy...
2 tags
Slow down →
an interesting read. Also discovered this thought-provoking quote from Blaise Pascal: "I have discovered that all human evil comes from this, man's being unable to sit still in a room." Other quotes from Pascal: http://www.quotationspage.com/quotes/Blaise_Pascal/
1 tag
4 tags
French Bookstores Are Still Prospering →
Yay, Vive les librairies!  After all, sipping a cup of espresso at a sidewalk cafe while reading leisurely, taking your time and caressing the side of your book before gently flipping the page over is more chic than…poking your finger at a lifeless kindle screen, n'est-ce pas? But that's beside the point. "Books are living things," said Andrée Le Faou, one of the volunteer...
2 tags
"Being engaged is a way of doing life, a way of living and loving. It's about..."
– Bob Goff, LOVE DOES (via anglophilemeetsbibliophile)
2 tags
random storytime!
I just got a phone call from my coworker, who left the office more than an hour ago. His voice sounded urgent, so I thought he wanted me to help him with something. Apparently, he bought some really good bread but forgot to take it home. He does not want it to go bad over the weekend and was wondering if i could enjoy it because it tastes really good. So now, I am the new proud recipient of half a...
1 tag
Inefficiency
It took more time to coordinate and schedule and re-schedule movie/dinner plans than watching the movie itself. Brave better be good! And I better not fall asleep during the movie! 'cause i'm tired already.
2 tags
my writing process
It takes a while for my thoughts to come together as a coherent whole. I like to observe and enjoy my experiences; during the process, I subconsciously collect information that I consider random and probably forgettable. However, they come back up when I observe more experiences that remind me of past ones. Collecting, filtering, associating, connecting—they are all in constant motion. I...
7 tags
Start with yourself
Start with yourself. Set a good example and only then should you tell people what to do and expect others to listen to you. And frankly, don't just tell people what to do (what are we— children? or your employees?); talk about your ideas, share your suggestions, but don't take it personally if people don't do as you say but rather do their own thing instead. And at the very...
5 tags
Mirror of emotions
It is amazing how affected we are by human emotions. Smiling is contagious, so when I am around someone who is upbeat and happy, I also smile a lot more and also feel encouraged, warm, excited, enthusiastic, etc. When I am around someone who sighs a lot, I also found myself sighing or muttering "ugh" in frustration more. When someone has a long face, I also found myself feeling more...
this is what i often experience →
4 tags
Made my first photo book
The most fun i've had these past few days: working on my pet project photo book :) I can't wait for the first version to be delivered next Wed!
3 tags
2 tags
new layout!
Aww, i love this layout, and it's not expensive at all too. Purchasing is seamless and much easier than expected. I hope to be writing more soon! I miss writing, but I could never find the time these days.
a good day
got a free cup of mocha from a stranger! how nice.
"Don't attach yourself to anyone who shows you the least bit of attention because..."
– Ingrid (White Oleander)
3 tags
What I learned from skiing
I went skiing in Tahoe for the first time last weekend. It was fun and very challenging, and most of all, I learned quite a bit about myself. Aside from learning how to wedge down a slope, side-step up and down the hill,  as well as turn right and left down a steeper slope, I learned that my main mental block from making progress is fear. On my second ski lesson, I was having trouble turning...